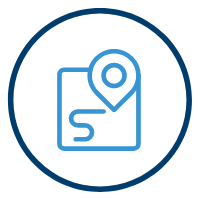 Your SideKick will guide you through a systematic process to create the solutions you want faster.
We don't rely on just one framework. Leveraging a combination of play and tools from behavioral, medical, neuro, and social sciences, we custom-design the process for your specific project to take you from feeling stuck to aligned, from problem to solution.
Sidekick Guided Projects works for: Solving Strategic Challenges, New Products, New Business Models, Customer Experience and Customer Engagement, Defining Strategy, Visioning, Creativity, Internal Processes, Summits and Retreats
Global Premium Experiences Company
We designed a guided process for 100+ global venues to crowdsource solutions to two global challenges and we kicked it off with a keynote at their corporate summit. 
Student Athlete Foundation
New Messaging & New Site
In 3 meetings, we helped this team interview clients and use their insights to define messaging, prototype a new website, and achieve buy-in to implement.
Power 5 Football Program
Fan Experience
We designed an immersive experience to solve for concessions, parking, restrooms, and the foundation tailgate brought up in the fall fan survey.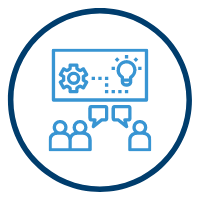 You should have been taught these tools in school (we teach them at UCF); because you need them to solve everyday challenges.
Does your team know how to prepare for change?
Change isn't the enemy, habit is. Learn to shift your inner condition and prepare for change on the front-end so your effort leads to a solutions rather than wasted-time.
Does your team know the right problem to solve?
There are two key elements to framing challenges that go overlooked. Learn key tactics to get solutions you want and avoid solving problems that don't matter.
Does your team know how to find or create solutions that stick?
Beyond brainstorming. Learn tactical, not ethereal, tools to identify concepts to try while aligning your team.
Does your team know how to implement solutions that make progress?
There is no progress made if no action is taken. Learn tools to be successful as intrapreneurs with new implementations.

"The best practical innovation workshop that I have attended.
It was full of helpful tools we use to help drive personal and team innovation."
Courtney Cole
VP of Technology, Pacers Sports and Entertainment
to transform your team into creative innovators so they drive progress...for the long haul.