Innovation is more than a roundtable session or another new digital tool.

Innovation isn't one person's problem. Teams rise and fall together. 

Time is of the essence because challenges just keep coming.
People care about what they help to create.
That's where Sidekick Innovation comes in...
About Sidekick Innovation
We believe everyone is creative and that your team is capable of delivering the solutions you need.
Here's the key: People care about what they help to create. This is why you want your people to drive the progress rather than hire outsiders to solve challenges for you. And when you do a culture of innovation emerges.
Our group of advisors from a wide field of expertise will help point you in the right direction while we facilitate the process to ensure you make progress quickly.
Our founder, Jack Elkins, started Sidekick after building the first Innovation Lab in the NBA at the Orlando Magic. We've seen it work there and with other teams just like yours.
Ready to Achieve Breakthrough Results?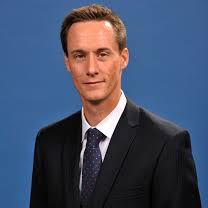 "Without Sidekick's help, we would not have uncovered the direction and creativity that's moving us forward today."
J.T. McWalters | Central Florida Boys and Girls Club Board Member and VP Corporate Partnership Activation & Strategy at Orlando Magic