Science of Gathering Workshop
The single best place you can control your team's potential is when they meet together - even virtually.
Maximize your meetings with this 1-day interactive workshop. 
What if you could spend more time making progress?
What if you could feel rewarded during the effort?
You should never feel like you're wasting time together.
The stakes are high when you need to establish a vision or make a decision as a team. It's one of the reasons teams will go 'off-site' to get away and focus.
99.99% of people we've polled never had a class on how to run a meeting.
Lots of leaders and boards use their instinct to set up their gatherings. They think the president will run the meeting, or that the group self-govern and figure it out as they go.
And guess what…THEY CAN…But that's NOT what makes business team progress effective.
It is the ability to shift the inner condition of your team to get them into the best place of potential despite cycles and patterns that keep them from delivering the results they are capable of.
The single best place you can control this activity is when your team gathers.
From your team's perspective…GREAT meetings, off-sites and retreats motivate them. Good meetings are what's expected.  But consider…
Is there anything more frustrating at work than a gathering that doesn't produce progress?
Does your engagement and trust increase or decrease when you perceive a lack of preparation or doubt the process?
Become change ready, Be more self-assured, and Put what you learn into practice right away with:
Deliverables 
9 Interactive Exercises you can take with you and use in future meetings
4 Great Gathering Principles to ensure your gatherings never miss the mark
5 Parts to Meeting Design so you design the elements people care about
Your Meeting Challenge Prototype
BONUS - Make Every Meeting Matter Guide, Key Phrases for Creative Teams and Create.Vision Training Guide and much more
Someone is going to facilitate your session whether it's with or without your intent. Which do you choose?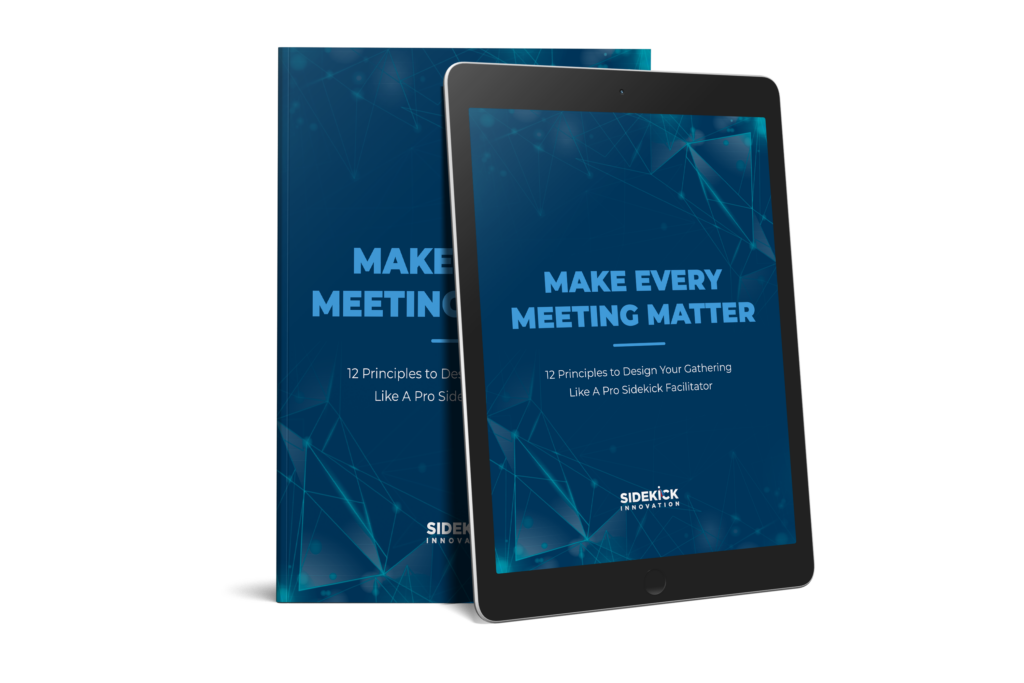 Make Every Meeting Matter Guide
One of my first projects, "The Meeting Heroes," transformed how we met in our organization. That project inspired me to find more methods and tools to help teams perform better together in meetings, off-sites, and retreats. Make sure you are ready to lead your team with our comprehensive guide. Get the guide now!
Facilitated Meetings, Off-sites
& board retreats
If you're a go-getter ready to start RIGHT NOW...working on your next off-site, board retreat or shifting to an engaged, collaborative culture, then just schedule a call with us.